Eighteen months following the experiences of Black and Asian recruits to the British Army, as the racial traditions of centuries are challenged.
Winner of RIMA award TV Factual category, (2001) and shortlisted for the Grierson Social Documentary Award.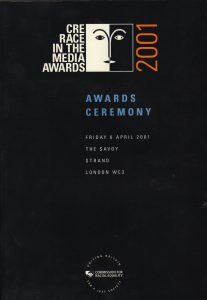 Request password: lotusfilmsuk@gmail.com
"This modern morality tale makes for uncomfortable but compelling viewing"
TV Times
Director Pratap Rughani
Series Producer Roger Mills Umbrella Pictures for C4.
"Aside from providing a rare insight into the peculiarly old-fashioned world of the British military, this documentary is actually rather moving" The Observer
"One of the documentary's many merits, like the rest of the series, contained that vital ingredient, balance. Taking pot shots at great institutions such as the Army is easy, but this series has avoided that trap and instead taken pains to explore the bewildering maze that the Forces find themselves in… at the sublime end of last night's viewing".
The Daily Telegraph
The Guardian article on 'New Model Army' Documentary Race against time by Chris Arnott and David Brindle (9 August 2000)