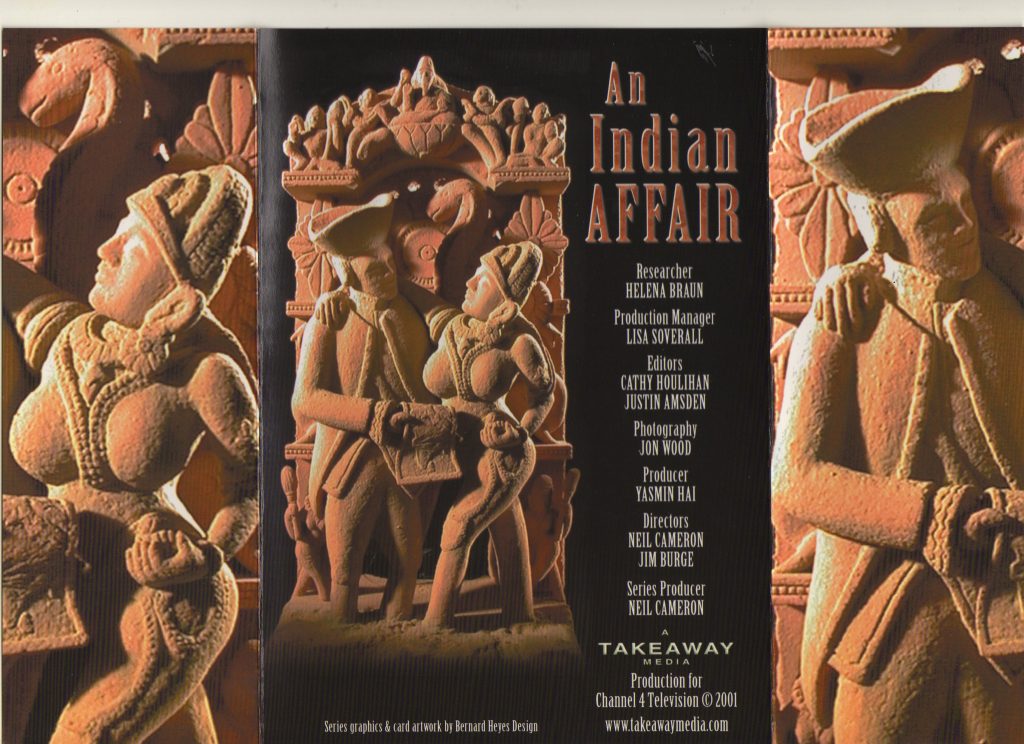 An Indian Affair reveals the hidden story of Britain's relationship with India. Historian Maria Misra presents the remarkable tale of an affair that began with lust and matured into mutual respect, even love, until a new British desire to dominate locked the partners into an unequal and abusive marriage – the Raj.
Pratap Rughani co-directed Programme 2 Brief Encounter.
A Takeaway Media production for Channel 4 TV, 2001.
PROGRAMME 2 BRIEF ENCOUNTER. SYNOPSIS
They came as traders and left as rulers, but in between stands the biggest turnabout in the story of Britain and India; for a brief flicker of time the relationship confounded the stereotypes – a fusion culture was born.
PART 2
Back in England, Indo-mania took root. Indian clothes, fashion, music, literature and food… even bathing habits came under an Indian spell. The Prince Regent crowned it all with his Indian folly – the Brighton Pavilion. We chart the Indianisation of England, on a journey with the eighteenth century traveller and celebrity Abu Talib Khan.