Justine rarely speaks.
She communicates through looking, gesture and the body language of her movement and interactions. What can be understood across the language divide?
This documentary portrait of a young woman living with severe neurological disorders observes the close rhythms of her days in the run-up to her milestone birthday, at a crucial moment for Britain's strained welfare system.
"Cinematically, the film represents Justine with breathtaking delicacy and sets a high ethical bar that challenges future filmmakers to rise to the same level of awareness and respect when documenting the lives of disabled individuals." 
Cineaste review of Justine by Deirdre Boyle, Winter 2015
Professor Michael Renov, one of the pioneering thinkers and theorists of Documentary Studies (of the School of Cinematic Arts, University of Southern California, L.A., U.S.A.) discusses the making of Justine and its relationship to the documentary tradition with director Pratap Rughani, and the absence of documentaries about people like Justine which refuse to be defined by a deficit model.
Read the transcription here.
Listen to a short interview with Pratap Rughani on the research process of making Justine.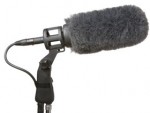 Sound recordist Iris Wakulenko writes about working with Justine.
Justine screening at the Inaugural ACT Human Rights Film Festival, April 15 – 22, 2016 in Fort Collins, Colorado, USA
UAL Animated shorts & Documentaries at Fastnet Film Festival, 27 May 2016
British Association of Film, Television and Screen Studies (BAFTSS) BAFTSS Practice Research Awards 2016, for Justine.
Screenworks Peer Reviewed for Practice Research
The Ethics of Participatory Research and Arts Practice, Tate Research Centre: Learning, at the Tate Modern
Justine Screening and discussion @ Leicester DocMedia month November 18th 2015
Poetics and Politics Documentary Research Symposium, USA, May 15 – 17 2015
Justine screening and discussion May 6 2015 Biennale of Research Moose on the Loose event, LCC
Justine at Cinema and Human Rights Day, Birkbeck University 14 March 2015, screening and discussion
Justine screening and Q & A @ the London Short Film Festival 2015
"The Art of Not Knowing" by Pratap Rughani, chapter in Anthology Project Art Works: 1997 – 2012